Mercedes-Benz EQC 350
₱4,350,000.00 – ₱5,350,000.00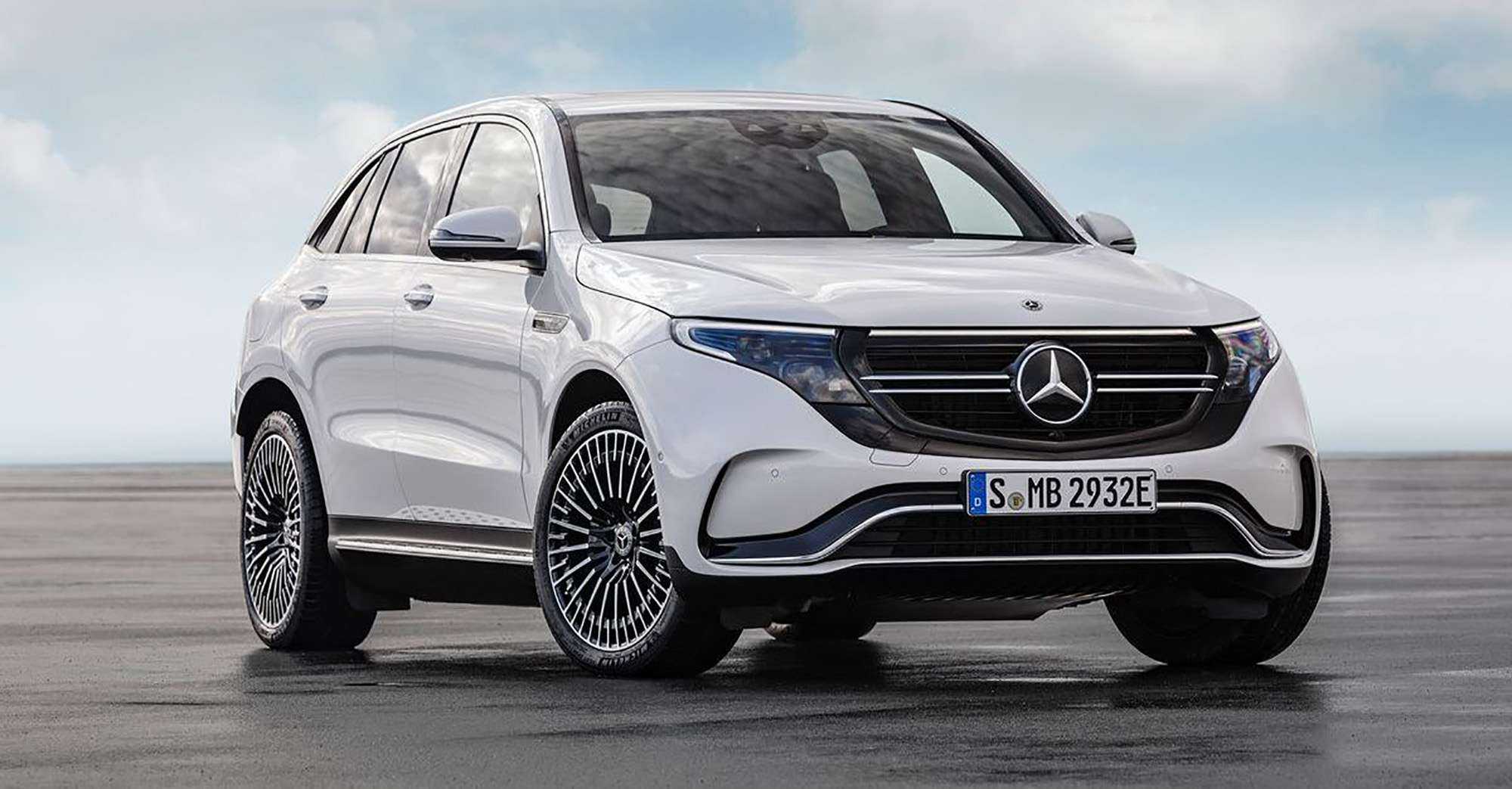 The Mercedes-Benz EQC is a triumph of modern automotive engineering, marking a significant milestone in the evolution of electric vehicles. This model stands at the forefront of Mercedes-Benz's innovative EQ product and technology brand, representing a bold step towards a sustainable and electrifying future​​.
Performance is where the EQC truly shines, seamlessly blending the quiet, serene nature of an electric vehicle with the dynamic response of a sports car. With instantaneous torque delivery, the EQC offers exhilarating acceleration, ensuring that every drive is as thrilling as it is smooth​​.
The EQC's sleek design is not just aesthetic but functional, with aerodynamics that enhance efficiency and range. It's a five-seater SUV that doesn't just promise a futuristic driving experience but delivers it with every detail crafted to the highest standards of quality and sustainability​​.
Choosing the Mercedes-Benz EQC means indulging in the full benefits of electric driving without sacrificing the opulence, safety, or performance that drivers have come to expect from the Mercedes-Benz marque. It's more than a vehicle; it's a statement—a harmonious blend of advanced technology, comfort, and responsible luxury.
Occupants are treated to a sanctuary of luxury with standard features such as heated power front seats with memory that ensure personalized comfort, and the exquisite Burmester® surround sound system for an unparalleled audio experience​​. The EQC's thoughtfully designed interior is matched by a spacious trunk, accessible via a power liftgate, ready to accommodate a diverse range of lifestyle needs.
13 Speakers
Central Control Screen 10.25
4G/5G Internet
Bluetooth
Cruise control
Electric windows
Smart remote key
USB Ports
Leather seats
Vanity Mirror
12 Ultrasonic radar units
360 Degrees camera system
5 Cameras
ABS
Forward collision warning
Rear and front parking radar
Ambient lighting
You can watch your own mini-sunrise on every trip in the EQC. Many areas of the interior can be stylishly illuminated as you wish. For this, there are 64 individually selectable colours as well as several colour schemes and effects available.
Widescreen Cockpit
The fully digital instrument display and the media display both have a screen diagonal of 26 cm (10.25″) and together form a widescreen cockpit beneath an attractive glass panel. A uniquely sophisticated, high-quality look and feel.
Sliding Sunroof
The electric glass sliding sunroof allows more light and air into your vehicle. Even when closed, and especially when open, it lends a brighter ambience to the interior. When the sliding roof is open, there is a pleasant flow of fresh air with no draughts.
Pre-order
Mercedes-Benz EQC 350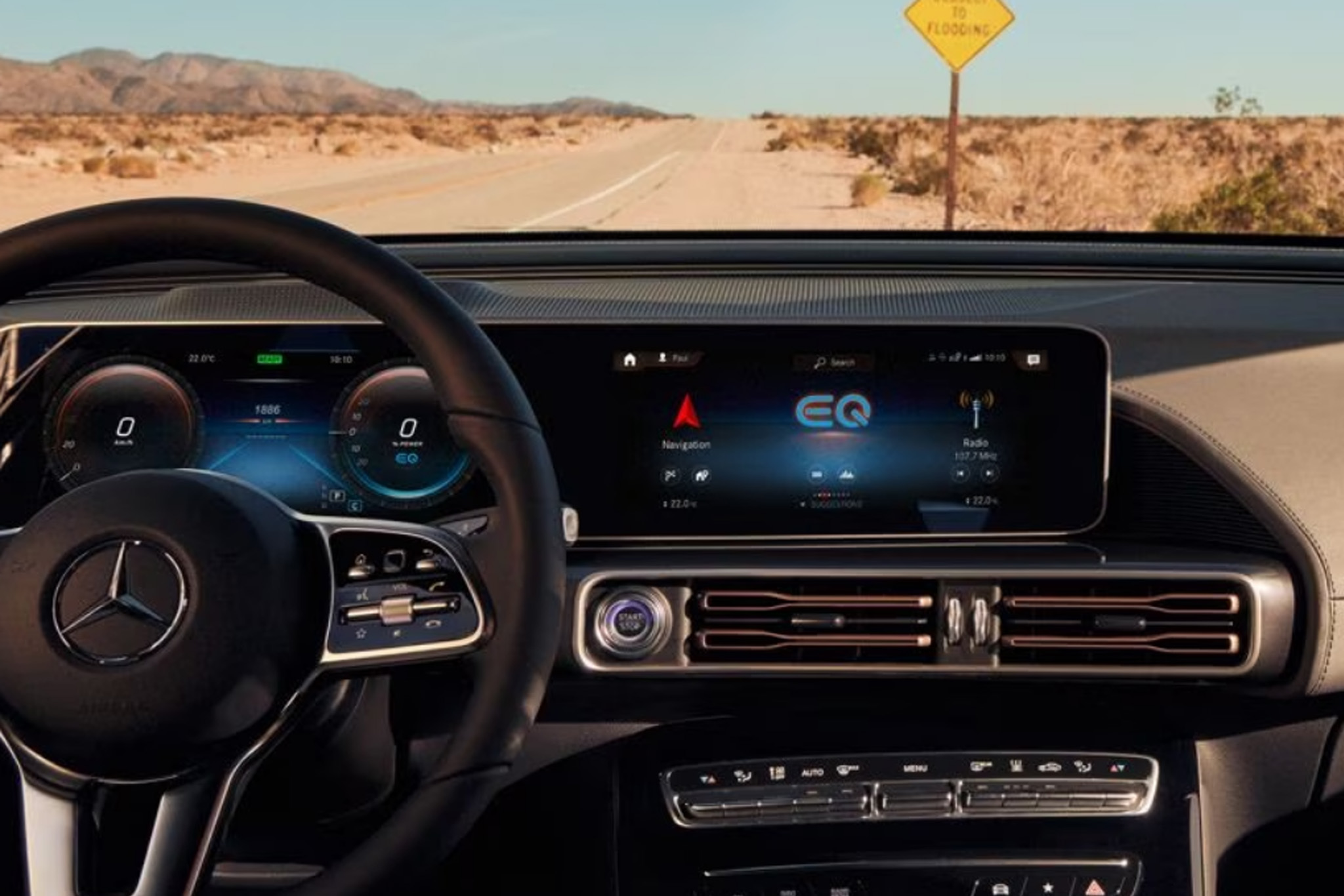 Vehicle Maintenance and Customer Service Support
We will connect you to our dealer partner who provides the following:
3-year car warranty or 100k kms

8-year battery warranty or 160k kms

After-sales and Customer Service
More Info About Mercedes-Benz EQC 350
Ready to make the shift to Electric Vehicles?
Get a free online trade in appraisal in minutes without having to come to the dealership. Trade in your gas car for an electric vehicle today to support a green and sustainable future of mobility. #ElectricVehiclesPH