Tesla 3
₱3,050,000.00 – ₱3,500,000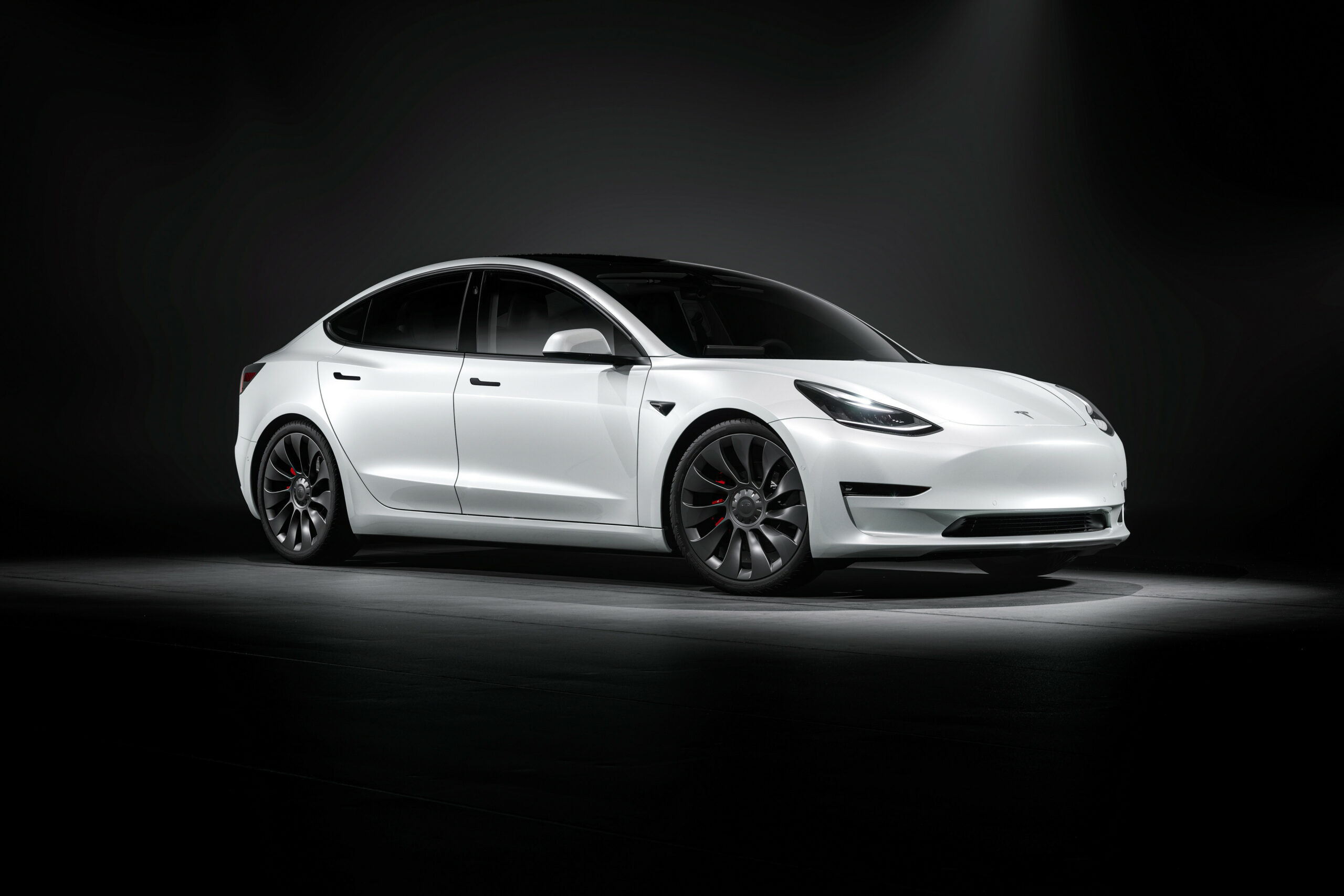 The Tesla Model 3 is Tesla's least expensive and most popular car. It's been a huge success for the automaker since the first one rolled off the lines in 2017 and can easily be considered the brand's bread and butter.
With more than 300 miles of potential range on tap, the Model 3 is perfect for anyone who needs to scoot around a big city and can be stretched to work on longer road trips thanks to Tesla's built-out nationwide network of fast-charging stations.
Quick Acceleration
Accelerate from 0-60 mph† in as little as 3.1 seconds with an optional Performance upgrade—featuring Dual Motor AWD, upgraded brakes and more.
Dual Motor AWD
Tesla All-Wheel Drive has two independent motors for improved redundancy, each with only one moving part for minimal maintenance and maximum durability. Unlike traditional all-wheel drive systems, they digitally control torque to the front and rear wheels for far better handling and traction control.
20″ Überturbine Wheels and Performance Brakes
Includes Pirelli P Zero tires and more powerful brakes for enhanced handling and performance.
Carbon Fiber Spoiler
Enhanced aerodynamics and improved stability at speeds up to 162 mph.
Performance Pedals
Designed with aluminum alloy for enhanced interior styling.
Spacious Cabin
The forward-designed instrument panel provides even more legroom in the front, for a spacious passenger cabin.
Max Legroom
The back seat is very comfortable—with maximum legroom and beautiful views through the all-glass roof.
Storage and Charging
The premium center console is modern and efficient, with plenty of covered storage and charging for two smartphones.
15-Inch Touchscreen
A minimal interior aesthetic—with all controls accessible on the central 15-inch touchscreen and the steering wheel.
Glass Roof
The expansive Glass Roof in Model 3 provides passengers with a brighter, more spacious experience—and a seamless view of the sky.
All-Weather Comfort
Enhance comfort and convenience with heated seats, side mirrors and steering wheel.
Sublime Sound
Our premium audio system features 14 speakers, including a subwoofer and dual amplifiers, for interior sound dynamics comparable to a recording studio.
The Future of Driving
Autopilot's advanced safety and convenience features are designed to assist you with the most burdensome parts of driving.

Autopilot enables your vehicle to steer, accelerate and brake automatically within its lane. Enhanced Autopilot and Full Self-Driving capability introduce additional features.
Navigate on Autopilot
Active guidance from highway on-ramp to off-ramp.
Summon
Automatically retrieve your car.
Autopark
Parallel and perpendicular parking, with a single touch.
Auto Lane Change
Automatically change lanes while driving on the highway.
Energy Efficiency
The Model 3 is designed to be energy-efficient, which can result in cost savings for every Tesla 3 owner.
5-Star Ratings
Model 3 achieved NHTSA 5-star safety ratings in every category and subcategory.
Over The Air Updates
Tesla regularly provides over-the-air software updates that can improve overall performance, features, safety.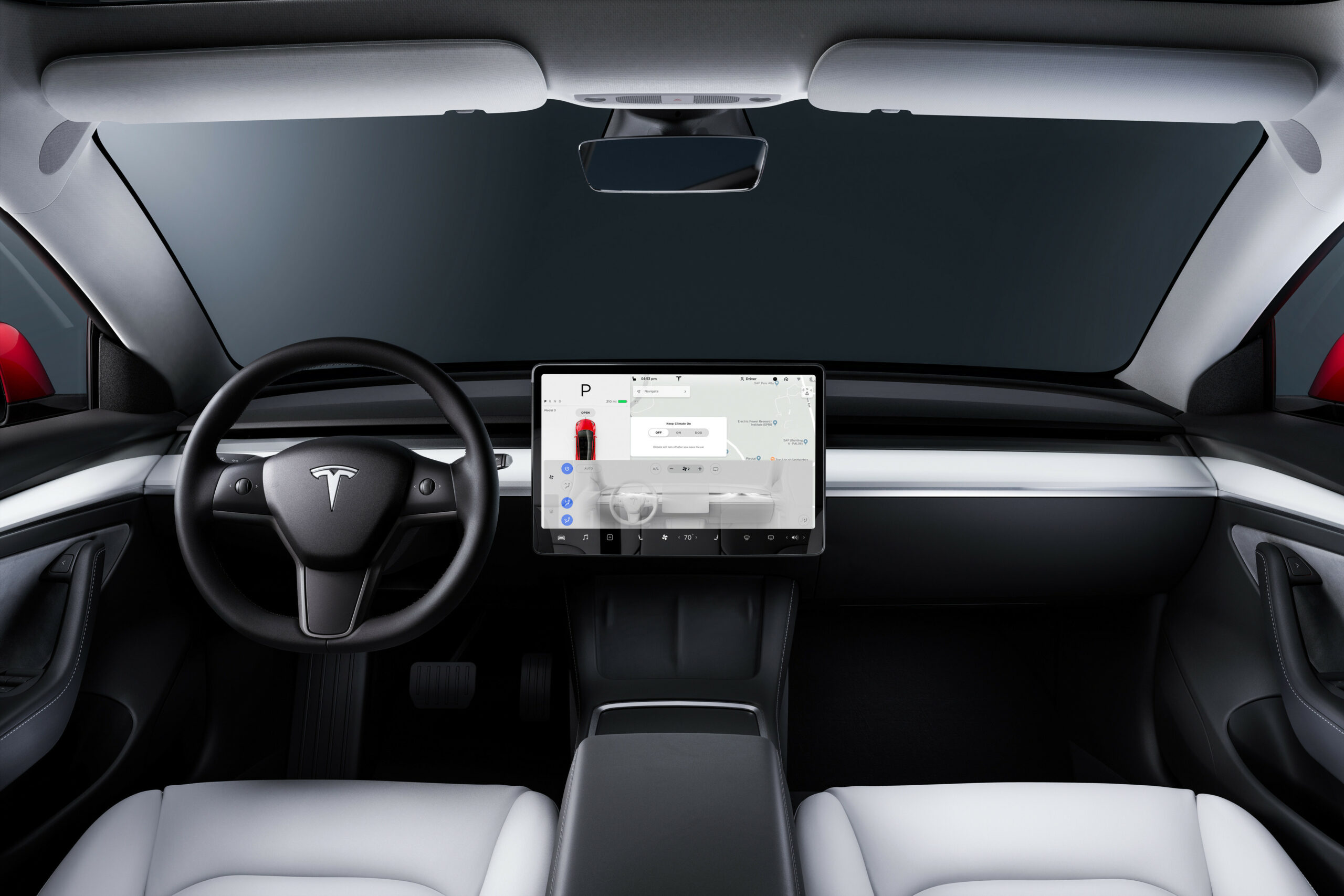 Vehicle Maintenance and Customer Service Support
We will connect you to our dealer partner who provides the following:
3-year car warranty or 100k kms

8-year battery warranty or 160k kms

After-sales and Customer Service
More Info About Tesla Model 3
Ready to make the shift to Electric Vehicles?
Get a free online trade in appraisal in minutes without having to come to the dealership. Trade in your gas car for an electric vehicle today to support a green and sustainable future of mobility. #ElectricVehiclesPH